Oceans support an immense diversity of life and ecosystems. From warm tropical waters of the Caribbean to the freezing polar regions (and from zooplankton to blue whales!) a staggering range of animals, plants and other life forms call the ocean their home. These ocean, or marine habitats, provide everything needed for survival – food, shelter, water and oxygen.
Types of Marine Habitat
Marine habitats are divided into two main zones – coastal habitats and open ocean habitats. Within these habitats there are numerous sub habitats.
Coastal Habitats
The coastal habitat is the region from the shoreline out to the continental shelf. Most marine creatures live in coastal habitat, although it only makes up seven percent of the ocean. Coastal habitats include intertidal zones (constantly exposed and covered by the ocean's tides), rocky shore, mangrove, mudflats, estuaries, kelp forest, sea grass, sandy shores/beach and coral reefs
Open Ocean Habitats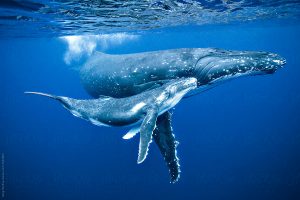 Open Ocean Habitats are found beyond the continental shelf, this is the deep ocean. Open ocean habitats are divided into layers which include surface waters, the deep sea, and the ocean floor. It is estimated that about 10 percent of marine species live in the open ocean. They tend to be the largest and fastest, such as whales and sharks, or fish that swim in schools. Tiny marine life, such as plankton, also inhabit this zone.
Queensland's Marine Habitats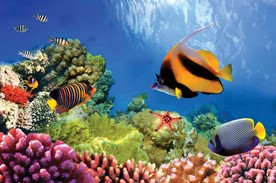 Queensland's stunning coastline comprises a wide range of marine habitats. These include sandy and rocky shores, mangrove, and coral reef; with the largest reef of all, The Great Barrier Reef, located just off Queensland's coast.
For more information on Queensland's marine habitats, check out Ocean Life Education's NEW Habitats video presented by our owner and Senior Marine Biologist, Richard Coward. Habitats video
For Habitats themed incursions, go to our Primary programs & resources