What is World Ocean Day?
World Ocean Day is an annual event to highlight issues affecting our oceans. It is on a mission to deepen understanding of our relationship with the ocean and inspire action to protect it. Why not celebrate World Ocean Day at School by organising an event or activity. See below for some great ideas to get your centre or school involved.
What is the Theme of World Ocean Day 2022?
The World Ocean Day 2022 theme is focused around the fact that we need to conserve our wonderful marine resources for future generations. It's title is…
Revitalization: Collective Action for the Ocean.
When is World Ocean Day 2022?
World Ocean Day will be held worldwide on 8 June 2022
 Why Celebrate World Ocean Day at School?
Our ocean connects us all and we are all responsible for them, so it makes sense for us all to unite our efforts and join together with friends, community and family to celebrate the world's oceans and help highlight issues affecting them, so that we can protect them for the future. Celebrate World Ocean Day at school by planning inspirational ocean themed activities.
How Can Schools Celebrate World Ocean Day Australia 2022?
As World Ocean Day Australia is powered by The Youth Advisory Council, it is the perfect opportunity for schools to focus student's attention on the ocean while being led by inspirational youth role models.
There are many ways that schools can celebrate World Ocean Day Australia 2022. Here are some great activities and ideas to get you started.
**Keep a plastic diaryfor a day – pledge to refuse, reduce, reuse, recycle.
**Plastic Ocean Life Cycle Activity
**Teach curriculum themes through ocean activities: habitats, life cycles, adaptation, classification, human impact using our Free Primary Resources:
**Students do an online shark's courseand receive a personalised certificate ($20 per student – free trial and group discounts available)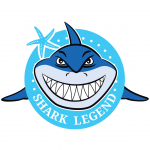 **Organize a beach clean or a visit to a local beach – and maybe pick up some litter.
**Fundraise to support a local coast care charity e.g., Coolum Coast Care, Ocean Crusaders, Sea Shepherd
How Early Learning Centres Can Celebrate World Ocean Day Australia 2022

There are heaps of creative ways that early learning centres can celebrate World Ocean's Day Australia. Here are our top picks:
Decorate your classroom or childcare setting – Check out our FREE early learning resources
Book an ocean-focused incursion or excursion
Host an ocean themed colouring or drawing competition
Involve your centre or school by checking out the World Ocean Day Website         
Check out our Blogs for further information on how you can celebrate World Oceans Day
10 Reasons Why We Depend on Our Oceans