Wow what a ride the last few weeks have been! We are very happy to have won the Sunshine Coast Business Award for Education & Training. A real testament to the wonderful staff that help make us a fantastic and effective educational resource.
A huge thank you goes out to all you amazing teachers at schools, child care centres and vacation care that invite us in and let us help breed new generations of environmentally savvy custodians.
Our business is not successful without you and your ongoing support. We look forward to maintaining our relationship and continuing to make environmental learning fun, engaging and interactive.
Tracey and Richard attended the Gala event at the Novotel Twin Waters along with Alison (marketing) and Nathan (presenter) with wife, Lauren.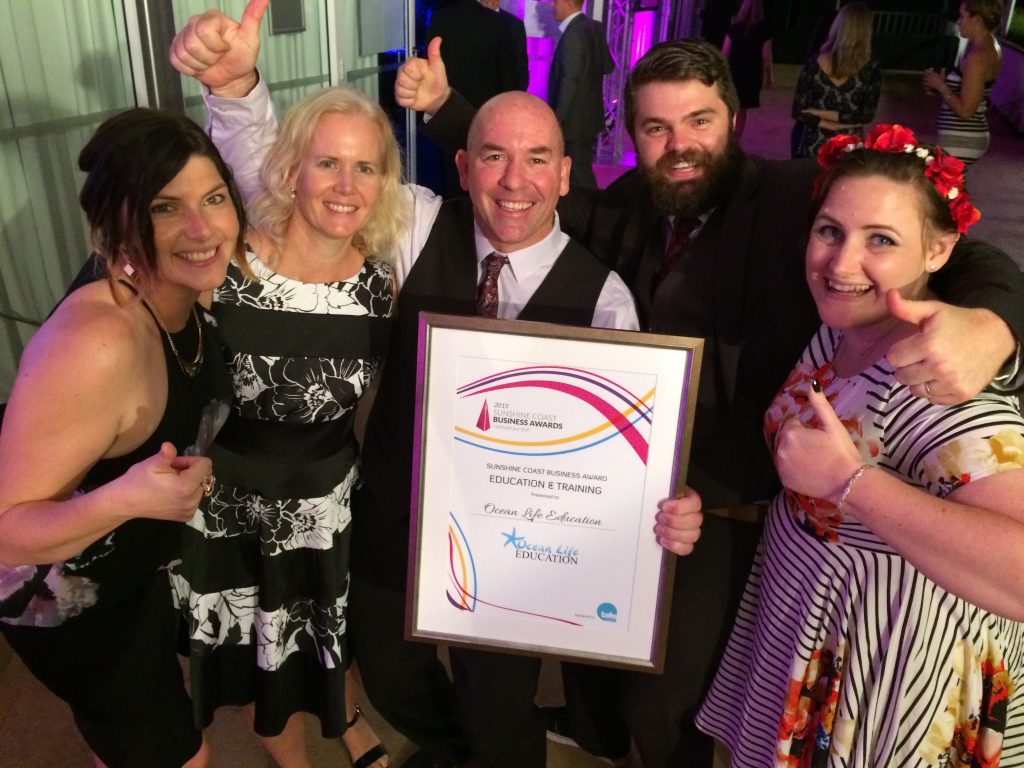 Needless to say we were all so happy for the recognition of Ocean Life Education, a business with purpose that we are all so passionate about.
Tracey and Richard Coward, just moments after receiving the award.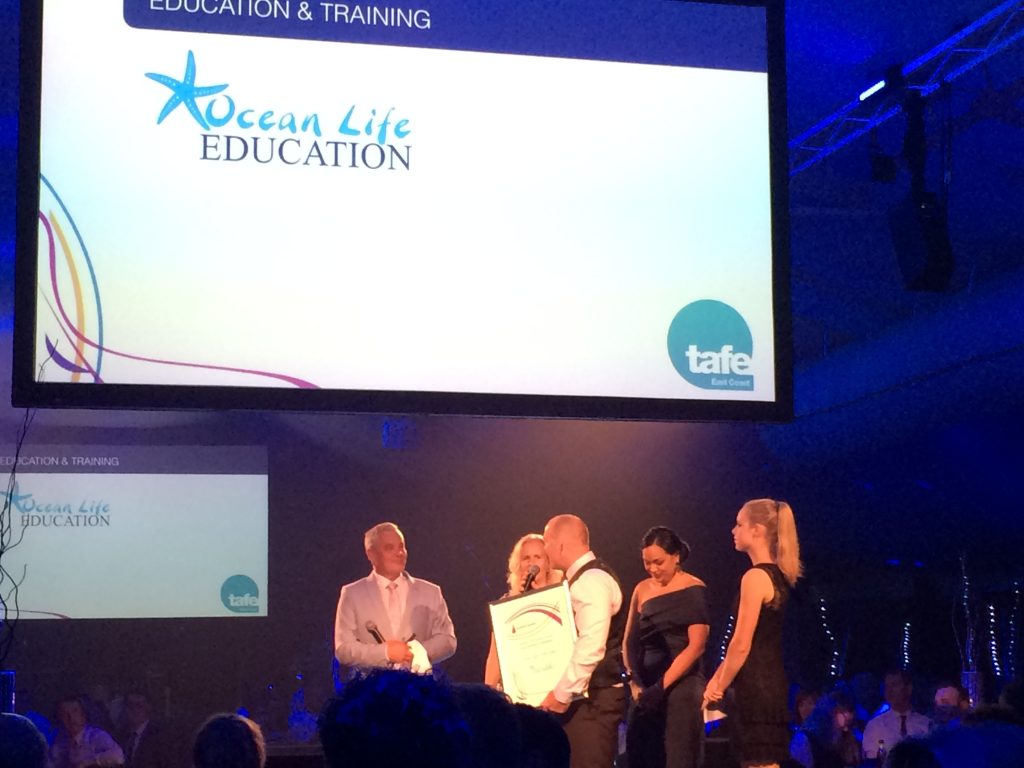 Here's Tracey and Richard receiving the award. Richard kept the acceptance speech short and sweet but said "receiving this award is a win for the environment".
You can check out more photos from the Sunshine Coast Business Awards event on our Facebook page.